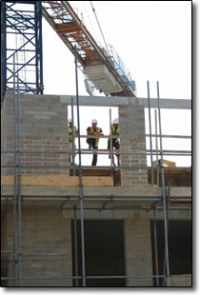 WORKERS' COMPENSATION / PERSONAL INJURY INVESTIGATIONS

Today's business environment requires executives to leverage all resources to efficiently manage successful companies. You have the legitimate and legal right to know what activities your employees are engaged in while on the job. The use of qualified and trained undercover south Florida private investigators has become a proven method in obtaining information about the activities of a particular area of your business. At CTK INVESTIGATIONS, LLC, we have years of experience dealing with the complex workers' compensation issues. Our south Florida Private investigators, can evaluate the merits of a claim, surveillance of subjects to ensure they are compliant with the workers' compensation doctor's orders, or simply provide you the employer with a piece of mind that your employees are not engaged in a frivolous claim.
Surveillance of the employees off time can verify an injured worker's disability status.

Check out one of our surviellance videos.
Workers' Compensation
Laws in Florida protect workers and try to provide safe and healthful workplaces for every employee in the state. Despite this, not everyone obeys the law. Negligence, defective products and other problems cause many thousands of accidents in the workplace each year. Your employer is required to carry workers' compensation insurance coverage for you and should give you a workers' compensation claim to complete and return to him or her. If you are injured, workers' compensation is meant to provide you with benefits — including medical care coverage, financial help, and job retraining. These benefits are crucial to recovering from a workplace injury. However, even though you are covered by workers' compensation, you may not get all the benefits you are entitled to. That is why you should call the qualified south Florida private investigators at CTK INVESTIGATIONS, LLC if you have been injured on the job. We can recommend a south Florida workers' compensation law firm that has proven successful for many of our clients.

Workers' compensation fraud has led many insurance companies to tighten regulations. Now, aggressive carriers can look even at legitimate workers' compensation claims with a somewhat jaded eye. Some insurance carriers may claim that your workers' compensation claim is not legitimate and may try to deny you full benefits. Insurers may try to claim you haven't been injured, or they may claim that the injury is not serious or does not qualify for workers' compensation benefits. Some insurance carriers may try to claim that your policy does not cover specific benefits. Most insurers have many private investigators and attorneys on staff and most workers are intimidated about dealing with insurers. However, you deserve the benefits you qualify for — and CTK INVESTIGATIONS, LLC can help ensure that you get coverage.

Your money pays for workers' compensation and you have a right to get benefits and assistance if you have been injured. If you are accused of workers' compensation fraud even though you have a legitimate claim or if you are not getting the benefits you have been lead to believe you have, you need help from the Florida Private Investigators at CTK INVESTIGATIONS, LLC. Insurance providers have their own private investigators and attorneys, and you should, too. We can act on your behalf and recommend a South Florida Workers Compensation Attorney to represent you with insurance carriers. We can work to ensure that you have the maximum amount of benefits to help you recover from your injury. CTK INVESTIGATIONS, LLC can assist you through the appeals process so that you get the benefits you need to cover quality medical care and lost income as well as other expenses you may have incurred. Plus, CTK INVESTIGATIONS, LLC knows how important your benefits are, which is why we always work hard to ensure that the process runs as quickly and effectively in your favor as possible.

If you think your workers' compensation benefits are being withheld, call us at 954-652-0733 or IMMEDIATELY CONTACT US for a FREE, no-obligation consultation. We will help you understand your rights and your options so that you can make the right decisions for your future.


Top
Florida Workers' Compensation Injury / Automobile Accident
Whether you have a need for investigation on a Florida worker's compensation case, Florida automobile accident or have been physically attacked our investigation procedures will identify the wrongdoings that you have experienced. Our well established private investigation agency provides professionally licensed Florida Private Investigators to work closely with you and your Florida personal injury attorney, or Florida Workers' compensation attorney to obtain the results you desire.
Personal injury usually occurs when a person has suffered some form of injury, either physical or psychological, as the result of an accident. The most common type of personal injury claims are motor vehicle accidents, motorcycle accidents, scooter accidents, bicycle accidents, pedestrian accidents, accidents in the home, slip and fall, trip and fall accidents, accidents at work, and bodily injury as a result of assault and battery claims.
CTK INVESTIGATIONS, LLC handles all types of personal injury cases on a daily basis. With your personal injury investigation, we make certain that all facts of the case are uncovered and that you get the results you are looking for. Whether you are looking for the correct amount of money you are owed or looking for surveillance on possible fraud, we are the Florida private investigation agency to turn to.
Florida worker's compensation cases are always a tricky situation. It doesn't matter if you are the one injured, or the company facing the worker's compensation claim, our private investigators will assist and provide the necessary means to make sure you are satisfied with the outcome. For companies, CTK INVESTIGATIONS, LLC will review your worker's compensation cases and investigate to make sure no fraudulent activity has occurred. A common example of this for companies is to set up video surveillance of the injured person to find out if their claim is legitimate or not. For personal cases, we will work with your Florida workers' compensation attorney to show that your injury was a direct result of company negligence.
Figuring out how much your accident injuries are worth is a critical aspect of any injury / accident claim. It is the part of a claim which can be most difficult to generalize. The amount of damages awarded to you depends on your particular circumstances. This can be the same for companies. Fraud costs all of us in the end. All of our insurance rates rise due to fraudulent claims.
Our Florida personal injury and workers' compensation private investigators are here to help you with either of these situations. Our personal injury private investigators work with you and the other parties involved to find a solution to the problem that everyone can agree on. It is our goal to establish liability, and help you to obtain the bodily injury settlement you deserve. Our Florida private detectives have a comprehensive understanding of Florida personal injury laws and we work closely with many of the top Florida personal injury law firms daily. Our private investigators can assist you with your Florida motorcycle accident, Florida bicycle accident, Florida car accident, Florida workers' compensation accident, slip and fall / trip and fall, dog bite, and other personal injury cases. We may, upon your request be able to suggest a Florida personal injury attorney to assist you with your case. Our private detectives deal with Florida accident lawyers, Florida motorcycle accident lawyer, Florida medical malpractice lawyer, Florida workers' compensation lawyers, and any other injury / accident cases.

CTK INVESTIGATIONS, LLC also handles the following types of cases:
Slip and Fall Injuries
Personal Injury
Nursing Home Abuse/Neglect
Insurance Disputes
Sink Hole
Burn Accidents
Car Crash Accidents
Accident Reconstruction
Train Accidents
Bus Accident
Roommate Check
Nanny Check
Bodyguards / Executive Protection
Security Camera Installation
Due Diligence
Pre-Employment Screening
Investigative Interviewing

Motorcycle Accidents
Dog Bite Injuries
Medical Malpractice
Defective Products
Wrongful Death
Workers' Compensation
Accidents at school
Skip Traces
Municipality Claims
Lost Family Members
Asset Searches
Tennant Searches
Phone Traces
Sexual Offender Searches
Property Deed Search
Computer Forensics
Fraud Investigation
CTK INVESTIGATIONS, LLC will evaluate all of the circumstances surrounding your case.

We have successfully helped client's like you throughout Ft. Lauderdale, Plantation, Davie, Miami, Miami Dade County, Monroe County to assist with your private investigation needs in places like: Coral Gables | University Park | Kendall | Miami Beach | Hialeah | Golden Glades | North Miami | Aventura | Carol City | Country Club | Hallandale Beach | Cooper City | Plantation | Ft. Lauderdale | Sunrise | Miramar | Hollywood | Oakland Park | Pompano Beach | Coconut Creek | Margate | Coral Springs | Boca Raton | Delray Beach | Florida Keys| Fort Lauderdale |FSU | Roommate searches | NSU |UM |FAU |FIU | Florida | Florida Keys |












CTK INVESTIGATIONS, LLC is known for quality and ethical services in the following areas: Florida private investigators, florida private detectives, Miami private investigations, south Florida investigations, Florida insurance investigations, locate missing persons in Florida, Florida background checks, Florida nanny reports, Florida child abuse investigations, Miami surveillance, Miami polygraph services, ft. Lauderdale polygraph, locate missing persons, Miami debugging services, Florida workers compensation surveillance, electronic counter measures, Florida workplace surveillance, Florida investigations, infidelity investigations, infidelity surveillance, Miami security consultants, debugging, background checks, pre-employment screening
CTK INVESTIGATIONS, LLC keywords: Florida private investigators, Miami private investigations, Miami private detectives, Florida fraud investigators, Miami polygraph services, Florida asset search, Florida private detectives, Florida security consultants, Florida missing persons investigations, Miami missing persons, background investigations Miami, background investigations Florida, background investigations national, Florida tenant screening, national tenant screening, Miami tenant screening, electronic countermeasures, electronic countermeasures Miami, infringement investigations Miami, Florida infringement investigations, south Florida infringement investigation, copyright investigations, Florida copyright investigations, counterfeit products investigations Miami, counterfeit products investigations Florida, pre-employment polygraph testing Miami, Florida polygraph services, Miami polygraph, personal injury investigation Miami, personal injury investigation Florida, Miami personal injury investigations, asset investigations, asset investigation Miami, asset investigation Florida, asset investigation national, identity theft investigations, Miami identity theft investigation, Florida identity theft investigations, Florida identity theft investigations, Florida executive protection, executive protection Florida, Miami vip protection, Florida vip protection, international executive protection, Miami body guards, Florida body guards, Miami vip body guards, Miami executive body guards, Miami surveillance, Florida surveillance, Miami legal investigators, Florida legal investigators, insurance defense investigations miami, miami insurance defense investigator, florida insurance defense investigators, florida witness statements, miami witness location, florida witness location, missing witnesses, florida missing witnesses, miami video witness statements, video witness statements miami, miami covert video installations, florida covert video install, install mini cameras miami, antitheft video install, anti-theft video install miami, miami anti-theft investigations, miami service of process, miami process servers, florida process servers, florida mortgage fraud investigators, miami mortgage fraud, miami fraud investigators, florida insurance fraud investigators, miami insurance fraud investigations, florida insurance claims investigations, miami insurance fraud investigator, miami debugging, debugging house miami, miami anti-stalking investigations, miami stalking investigations, anti-surveillance investigation, miami domestic investigators, miami cheating spouse investigations, miami infidelity surveillance, miami internal surveillance, miami corporate investigations, florida corporate investigators, florida corporate background reports, florida worker's compensation, juror background investigation, juror background report, florida juror background reports, florida forensic investigations, florida private investigations, florida fraud investigations, miami fraud investigators, workplace surveillance, florida investigations, infidelity surveillance, florida security consultants, debugging, background checks, pre-employment screening, florida tenant screening, fidelifacts services, miami surveillance, florida surveillance, pre-investment background investigations, due diligence investigations, workers' compensation investigations.