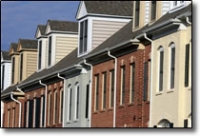 SKIP TRACES

At CTK INVESTIGATIONS, LLC, your assigned south FLorida private investigator will conduct an advanced skip trace search from our entire network of specialized proprietary tools, techniques and data systems. This report is crucial in helping you run down various leads to find out the whereabouts of a subject. It is a must have tool and helps weed out previous addresses and ferret out property, employment, assets, and liabilities for service process, debt collection, or an advanced people search. In 98% of our cases, we offer same day results, often within an hour of your request. Please feel free to contact us via e-mail or call one of our Florida Private Investigators at 954-652-0733.
You supply:
First name, Last name, and as much information as you have on the subject. Please include any previous known addresses or phone numbers. The more information you provide, the more successful your search will be.
Your investigator will search for:
Names Associated With Subject
Other Names Associated With Subject (aliases)
10 -15 year address history
Concealed Weapons Permits
Possible State Criminal Conviction Records
Possible Sexual Offenses
Possible Previous Employers
Possible Vehicle information (not available in all states)
Possible License information (restricted in some states)
Corporate Affiliations
Professional Licenses
FAA Certifications or Aircrafts
Watercraft / Vessels
Hunting/Fishing Permits
Bankruptcies within the last 10 - 15 years
State or Federal Tax Liens
Small Claims Civil Judgments
UCC Filings
Property Ownership. If held in a trust or relative's name, property may not be listed
Possible Associates
Possible Relatives 1st & 2nd Degree
Neighbors 1st & 2nd Neighborhoods found
Skip Trace - Person Search
Finding people is part art, part science. Our Florida Private Investigators provide the science through data and by the tools to help you efficiently conduct your desired searches. CTK INVESTIGATIONS, LLC has the ability to combine data from thousands of different sources creating the most comprehensive collection of information about people in the United States, and provide you with the desired information in a timely and cost effective manner. Our proprietary data sources are updated daily and records may date back 30+ years, and we have access to the most current information possible.
CTK INVESTIGATIONS, LLC also handles the following types of cases:
Slip and Fall Injuries
Personal Injury
Nursing Home Abuse/Neglect
Insurance Disputes
Sink Hole
Burn Accidents
Car Crash Accidents
Accident Reconstruction
Train Accidents
Bus Accident
Roommate Check
Nanny Check
Bodyguards / Executive Protection
Security Camera Installation
Due Diligence
Pre-Employment Screening
Investigative Interviewing

Motorcycle Accidents
Dog Bite Injuries
Medical Malpractice
Defective Products
Wrongful Death
Workers' Compensation
Accidents at school
Skip Traces
Municipality Claims
Lost Family Members
Asset Searches
Tennant Searches
Phone Traces
Sexual Offender Searches
Property Deed Search
Computer Forensics
Fraud Investigation
CTK INVESTIGATIONS, LLC will evaluate all of the circumstances surrounding your case.