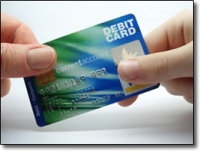 IDENTITY THEFT INVESTIGATIONS

How can someone steal your identity? Identity theft occurs when someone uses your personal information such as your name, Social Security number, credit card number or other identifying information, without your permission to commit fraud or other crimes.

Identity theft is a serious crime. People whose identities have been stolen can spend months or years - and their hard-earned money - cleaning up the mess thieves have made of their good name and credit record. In the meantime, victims may lose job opportunities, be refused loans, education, housing or cars, or even get arrested for crimes they didn't commit.

The private investigators at C.T.K. INVESTIGATTIONS, LLC can offer assistance in solving your identify theft problems.

If you think your identity has been stolen, here's what to do now:

1. Contact the fraud departments of all three major credit bureaus to place a fraud alert on your credit file. The fraud alert requests creditors to contact you before opening any new accounts or making any changes to your existing accounts. As soon as the credit bureau confirms your fraud alert, the other two credit bureaus will be automatically notified to place fraud alerts, and all three credit reports will be sent to you free of charge.

2. Close the accounts that you know or believe have been tampered with or opened fraudulently.

3. File a police report. Get a copy of the report to submit to your creditors and others that may require proof of the crime.

4. File a complaint with the FTC. The FTC maintains a database of identity theft cases used by law enforcement agencies for investigations. Filing a complaint also helps us learn more about identity theft and the problems victims are having so that we can better assist you.
5. Contact us to start investigating now.

Please feel free to contact Cory T. Knight with any questions at 954-652-0733.