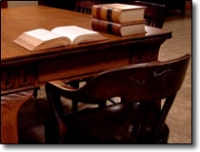 CRIMINAL INVESTIGATIONS

The South Florida private investigators and criminal detectives at our Florida private investigation agency can help you with your criminal investigations. Many times the outcome of a trial is determined by questions of fact and propositions of law. "Did defendant with premeditation deliberately stab victim in the chest with a sword in an effort to kill him?" is an example of a fact question. "Stabbing a person to death intentionally and with premeditation constitutes the crime of first degree murder." is an example of a proposition of law. Our South Florida criminal detectives, retired police officers, private investigators, homicide investigators have many years experience dealing with a broad scope of criminal investigations in Florida.

At CTK INVESTIGATIONS, LLC, our team of Florida private investigators can discover facts and evidence that may refute the elements of the crime charged against the defendant. In most litigation, questions of fact exert greater influence than propositions of law on the litigation's outcome. The government has the burden of proof. They must prove beyond a reasonable doubt all the elements of the crime (propositions of law).

Please feel free to contact Cory T. Knight or any of our South Florida private investigators and criminal investigators with any questions.
Criminal Background Checks and Searches:
Do you really know who your neighbors are? Do you know if they have ever been convicted of a sex crime, of a sexual offense on a minor? Over the course of a lifetime, who knows how many criminals will be in and around your life? That's why you owe it to yourself to check on anyone who seems suspicious to you or who you place in a position of trust, responsibility, or authority. The old adage is true; an ounce of prevention is worth a pound of cure. Call one of the Florida private investigators today to see how we can help you with your criminal background checks. One of our advantages is we have the ability to complete criminal background checks and court searches in every state. If you have the need for a criminal background check, or you simply want an added piece of mind before you entrust someone with your children or with your company, know the truth and call our private detectives today at (954)652-0733.
Did you know that one in 37 people has spent time in prison? This means that, on a typical day, you will come in contact with at least one person who has a criminal background.
We at CTK INVESTIGATIONS, LLC understand that you're better safe than sorry. Our private investigators have specialized in finding obscure facts, and our criminal background checks are no exception. If you have a need to know about the history of an acquaintance, we will find it for you using every method legally permitted. Our goal is excellence and integrity in everything we do.
Criminal background checks differ from pre-employment background checks in a major way. A pre-employment background check will usually need the express written consent of the potential employee. An employment check will usually involve checking a person's credit report, criminal records, and more. The Gramm-Leach-Bliley Act of 1999 restricts getting much information about an individual without the person giving consent.
A criminal background check is not only used for pre-employment screening and tenant screening, but it quite often used by people who are entering into relationships in a more personal manner, and quite often discretion is an absolute necessity. As a result of this need for discretion, we can't get permissions from the subject, and this limits us to a search for information which is available to the public, thus circumventing the Gramm-Leach-Bliley Act.
Please feel free to contact Cory T. Knight or one of our South Florida private investigators at (954) 652-0733 to discuss your investigative needs. If you prefer, you can contact CTK INVESTIGATIONS, LLC via e-mail by clicking here.
Criminal Investigation:
Unfortunately we live in a dangerous time and crime is escalating every year at an alarming pace. As hard as they work, local police departments usually do not have the manpower to give every crime the attention it needs, and, even when they do, the bureaucracy that exists may be a barrier to the truth. When it comes to criminal investigations, our clients have entrusted our Florida private investigators for years.
Our Florida private investigation agency utilizes agents and investigators who come from law enforcement backgrounds, forensic backgrounds, detective backgrounds while maintaining our committed to customer service, we dedicate ourselves to exceeding expectations and giving each case the time, attention, and resources it deserves. For our Florida private detectives our criminal investigations are not simply a file in a file cabinet, it's a living, breathing, personal part of our lives.
Criminal Investigations Continued:
Our Florida detectives and Florida private investigators have years of experience in investigating major crimes such as rape, murder, serious assault, fraud, and any other offences that require complex detection and investigation. Our South Florida private investigators have the ability to accurately investigate a diverse selection of criminal cases. Call our South Florida private investigation agency today to see if we can assist you with your criminal investigation.
Arson and Fire Loss Investigation:
Our Florida private investigation agency has investigated arson and fire loss Investigations on many occasions: Although local fire investigators are well trained and dedicated public employees, they sometimes fail to accurately determine the cause of a fire. The arson investigators at CTK INVESTIGATIONS, LLC is the logical alternative to your fire investigation. If you have had a suspicious fire at your home, business, or rental property and you need to be positive as to the cause, consider hiring a South Florida private fire investigator. Arson accounts for billions of dollars in property losses each year to the public and private sectors and is often discovered to be a crime of revenge. Our South Florida private investigators and arson detectives understand that professional arsonists are experienced at staging fires to look like accidents, and foul play may not be detected through a cursory investigation conducted by your local fire department. Private fire investigators use a plethora of cutting edge techniques to discover the cause of your fire.
As always, please feel free to contact Cory T. Knight at (954) 652-0733, or any of our Florida private investigators for a FREE consultation. If you prefer, you can click here to e-mail us. Our private investigation agency is here to assist you, contact us today.
White collar crime often doesn't make the news, because it's not as dramatic as something like a murder or a bank robbery of a hostage situation. Still, white collar criminals cost companies and governments billions of dollars every year and ruin thousands of lives, whether it is with bribery, public corruption, counterfeiting, fraud, or embezzlement. White Collar Crime: When conducting a white collar crime investigation, you need investigators with the sharpest technical skills in order to outsmart and catch the crooks. That's where CTK INVESTIGATIONS, LLC comes in. Our investigators are handpicked and have years of experience in their fields of investigation. CTK INVESTIGATIONS, LLC gives you the edge you need to get the job done.
Child Abuse or Child Molestation Investigation: Give children the protection they deserve. Out of all crimes, one of the most horrifying is child abuse. It combines violence, violation of innocence, perversion, and emotional abuse in the most evil sort of harmony. You can never do enough to protect a child from corrupt predators. Call one of our South Florida private investigators today at (954) 652-0733.