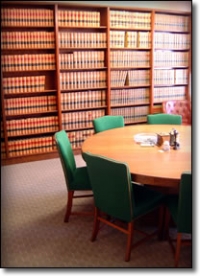 CIVIL INVESTIGATIONS

CTK INVESTIGATIONS, LLC provides civil investigations that allow the legal community to build evidence for their cases. Through Asset Searches, Surveillance, Background Checks, Skip Traces, and Personal Injury Investigations. Our expert team of Florida private investigators will conduct video surveillance and undercover work needed to perform professional civil investigations. The south Florida private investigators at our agency have over twenty years in dealing with personal injury and workers' compensation investigators. We have a concrete understanding of Florida law and all aspects of civil investigations.

The south Florida private investigators at CTK INVESTIGATIONS, LLC have worked in conjunction with many of the top south Florida attorneys and have assited in trial preparation and accident investigation and recreations. Our south Florida private investigators have prepared many trial exhibits that have been used succesfully in multi-million dollar trials. Please feel free to contact Cory T. Knight or any of our south Florida private investigators to discuss their experience in car crash investigations, workers' compensation accident investigation, fraud investigations, medical malpractice investigations, employee theft investigations, and many other types of investigations.

Feel free to call our south Florida private investigators at CTK INVESTIGATIONS, LLC at (954) 652-0733 or click here to contact Cory T. Knight with any questions. Our investigators are always willing to discuss your investigative needs any time of day or night.
CTK INVESTIGATIONS, LLC is known for quality and ethical services in the following areas: south Florida private investigators, florida private detectives, Miami private investigations, south Florida investigations, Florida insurance investigations, locate missing persons in Florida, Florida background checks, Florida nanny reports, Florida child abuse investigations, Miami surveillance, Miami polygraph services, ft. Lauderdale polygraph, locate missing persons, Miami debugging services, Florida workers compensation surveillance, electronic counter measures, Florida workplace surveillance, Florida investigations, infidelity investigations, infidelity surveillance, Miami security consultants, debugging, background checks, pre-employment screening.