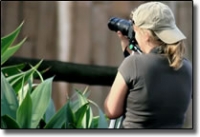 SURVEILLANCE FLORIDA PRIVATE INVESTIGATOR CORY T. KNIGHT

Surveillance has become one of the "best practices" of the investigation industry. Surveillance techniques have been evolving since the 1600's, when they were first used by Scotland Yard. Today, electronics and photography play a major role in what has become the modern day surveillance technique. Whether verifying an injured worker's disability status or monitoring a warehouse of activity, surveillance is often the only solution and can provide some of the strongest evidence in court.

Premarital Investigations:Marriage is a big risk, today. You have a lot at stake. You need to know if they are telling the truth. Is he who he says he is? Does she really have a master's degree? Has he/she been married five times? These questions may seem unordinary, but are very real and can be answered by a confidential pre-marital investigation.

Divorce/Infidelity:
Is your spouse, acting suspicious? Do you really know what's happening? We recognize and understand the stress and emotional strain that comes with issues like the fidelity of a spouse or significant other. You may be at a point in your life when you need some answers. You may need to make some important decisions. You need answers not guesswork. The results we provide will help you a great deal legally and emotionally. Surveillance is the most effective way to determine inconsistencies or consistencies in a subject's behavior. A thorough report, videotaped documentation and still photographic evidence are important to your case. All evidence is collected and provided in a professional manner.

Child Custody:
Nothing is more important than the safety and welfare of an innocent child. Are your children being left alone at home? Are they riding around at 1:00 a.m. in the backseat of a car while your spouse is drinking? Is there a third party sleeping over at the residence while your children are there? Surveillance is a great tool for showing the truth in many child custody cases. The court is guided by one standard - the best interest of the child. If you have reason to believe it is not in the best interest of your child to be in the custody of your spouse or to visit your spouse, we will find out if your belief can be supported with evidence. Thought it is important, normally, that each parent remain a strong part of a child's life, it is equally important that your child not be in an unhealthy environment.
CTK INVESTIGATIONS, LLC provides surveillance to large and small business, insurance companies, law firms, and individuals.
Please feel free to click here contact Cory T. Knight, or you can call our office at 954-652-0733, to speak ot any of our private investigators.


CTK INVESTIGATIONS, LLC also handles the following types of cases:
Slip and Fall Injuries
Personal Injury
Nursing Home Abuse/Neglect
Insurance Disputes
Sink Hole
Burn Accidents
Car Crash Accidents
Accident Reconstruction
Train Accidents
Bus Accident
Roommate Check
Nanny Check
Bodyguards / Executive Protection
Security Camera Installation
Due Diligence
Pre-Employment Screening
Investigative Interviewing

Motorcycle Accidents
Dog Bite Injuries
Medical Malpractice
Defective Products
Wrongful Death
Workers' Compensation
Accidents at school
Skip Traces
Municipality Claims
Lost Family Members
Asset Searches
Tennant Searches
Phone Traces
Sexual Offender Searches
Property Deed Search
Computer Forensics
Fraud Investigation
CTK INVESTIGATIONS, LLC will evaluate all of the circumstances surrounding your case.