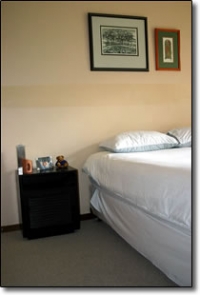 TENANT CHECKS

Our Florida private investigators can provide invaluable information to those who are searching for a roommate or in the property management industry.

The south Florida private investigators at our private investigation agency enable you to gain a better understanding of your prospective tenant or roommate through extensive background and credit checks. The level of background research is totally up to you!

You would not hand your keys to a stranger, would you?
Our Florida private investigators can provide you or your parents with an added piece of mind. If you or your child is going to college, do not guess who you will be living with. Our Florida private investigators can provide you with information that may, and in fact has proven priceless. Our roommate investigations and tenant investigations have revealed sexual predators, felons, and people with drug convictions on their record. If you want to know the truth, Call Cory T. Knight today at (954) 652-0733.

CTK INVESTIGATIONS, LLC proudly announces the addition of our new investigator, Mr. Jared McLovin'. He brings 12 years of extensive investigation experience to our agency. Welcome aboard Mr. McLovin'.
CTK INVESTIGATIONS, LLC also handles some of the following types of cases:
Slip and Fall Injuries
Personal Injury
Nursing Home Abuse/Neglect
Insurance Disputes
Sink Hole
Burn Accidents
Car Crash Accidents
Accident Reconstruction
Train Accidents
Bus Accident
Roommate Check
Nanny Check
Bodyguards / Executive Protection
Security Camera Installation
Due Diligence
Pre-Employment Screening
Investigative Interviewing

Motorcycle Accidents
Dog Bite Injuries
Medical Malpractice
Defective Products
Wrongful Death
Workers' Compensation
Accidents at school
Skip Traces
Municipality Claims
Lost Family Members
Asset Searches
Tennant Searches
Phone Traces
Sexual Offender Searches
Property Deed Search
Computer Forensics
Fraud Investigation
CTK INVESTIGATIONS, LLC will evaluate all of the circumstances surrounding your case.