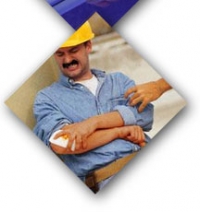 Insurance Claims Investigations

Insurance Claims Investigations
As a Florida private investigation agency, our private investigators at CTK INVESTIGATIONS, LLC is quite proud of our long standing tradition of providing investigative excellence to insurance carriers. Our private investigative services, which include casualty / injury surveillance, background checks and activities checks, have helped countless adjusters and Florida defense attorneys to gather the information they need to make educated, responsible claims decisions. Cory T. Knight is available to discuss your insurance claims investigation needs.
Unfortunately, too many insurance private investigative agencies make far too many irresponsible promises about what they can do which almost always leave you looking bad to your supervisors, claims team and the claimant. We understand that you have many choices when selecting Florida private investigator, and that most insurance investigators sound the same when pitching their services to you, however we are proven time and time again that we are more than capable of investigating your insurance claims.
At CTK INVESTIGATIONS, LLC, our entire agency and our C.E.O. Cory T. Knight we will promise you, that we will not embarrass you or your insurance company. We do not accept assignments that we cannot actually do and exceed your expectations. We do not hire Florida private investigators that are untrained, inexperienced and make for poor witnesses on the stand. In short, everything we do, we do with your best interests in mind. We follow an ethics policy and treat the subject of the investigation like a real person and respect their rights and dignity. Feel free to contact us today with your insurance claims investigation needs.
It is our belief that many other insurance private investigative agencies cannot deliver the same level of service or product that we can because they try and offer everything to everyone and everywhere, at the lowest price possible. The old adage is true, you do get what you pay for. In our business as Florida private investigators, labor costs are the main expense that a private investigation agency will incur. By keeping that cost as low as possible, they try and maximize their profit. (For those of you who may doubt that these national agencies pay only slightly better than the minimum wage, call and ask to apply for a job at one and ask the starting salary) Keeping labor cost low sounds like a sound business decision particularly when they rationalize this by relying on case management software, an initial training class and even some experienced supervisors to try and make up for a lack of experience or skill in the field. Oh, don't forget, they claim to be able to do everything anywhere in the country. The problems arise when you realize that their private investigators are not professionals, nor are they licensed, they are kids with little or no real world experience, supervision by telephone only and a true lack of concern for their low paying dead end jobs. No agency can provide you with true investigative excellence when the work is actually being conducted by inexperienced investigators who make eleven dollars an hour, and that's what they do. Even more insulting than providing these people as their field investigators, these same firms send out sales people to convince your manager that they should be hired to manage your claims files and special investigative unit. You need our private investigative expertise, not fairytale stories from someone who sees your case and fantasizes about dollar signs. We pride ourselves in fostering long term business relationships.
Why would any carrier want to work these massive agencies? Because they sell the idea of "cost savings" to executives very high up in the company who get wined-and-dined by sales professionals with fancy excel graphs and false promises. In some cases, these private investigative agencies also give their clients "refunds" or "rebates" a.k.a. kickbacks. We do not do this. We are an ethical and honest Florida private investigation agency. We will provide you an unbiased investigation and will not fail to maintain contact with you on your cases.
We have a different approach. We only take cases in areas we cover regularly and reliably, we have a strict code of ethics we follow, all of our Florida private investigators are experienced and make for strong credible witnesses in court and all of our investigators are well paid professionals. Please feel free to contact Cory T. Knight or one of our South Florida private investigators at (954) 652-0733 to discuss your investigative needs. If you prefer, you can contact CTK INVESTIGATIONS, LLC via e-mail by clicking here.

About our Insurance Claims Investigation Services
Our casualty surveillance services available for the following types of claims:
· Bodily Injury Claims
· Workers' Compensation Claims
· Disability Claims
· Public Liability
· Litigation Support
· Subrogation

Claims Investigations
Our Claims Investigations include:
· Written/Recorded Statements
· Accident/Loss Scene Investigation
· Auto Liability & Bodily Injury Claims
· Workers' Compensation Investigations
· Alive & Well Checks
· AOE-COE (Arising Out of Employment, in the Course of Employment)
· Property Claims
· Life & Health Claims
· Contestable Death Claims
· Disability Investigations
· Slip & Fall Investigations
· Subrogation

All of our work is documented and supported. We do not speculate or embellish. We know what you need to succeed in the insurance industry and that is what we deliver.

When you need results rather than fairytales, we encourage you to call us today and speak with Cory T. Knight or one of our Florida private investigators.

About our Insurance Claims Investigation Division:
Insurance Claims Investigations

We at CTK INVESTIGATIONS, LLC pride ourselves as being a smaller agency with fewer employees than the larger nationally based private investigations firms. These companies are more concerned about advertising campaigns and trying to become "number one in the field." These larger companies may have hundreds or even thousands of employees, take up several floors of a large office building and may spend more on campaign ads and slogans than you and I will ever make in a lifetime. What it means to the customer is that they become a number and not a client. Most of these larger companies have an assembly line type of process when it comes to handling your cases. Cases begin with step A and end with step Z. Their concern is not whether they handle your case correctly or whether they obtain your desired results; they just want to get the case, assign it to the next available employee, follow the predetermined steps, get their money from you and send it out the door. Achieving a specific goal is the least of their concerns.

CTK INVESTIGATIONS, LLC is a much smaller Florida private investigation agency than most of the larger, nationally based private investigations companies but our desire and will to obtain a specific goal, is much larger. At CTK INVESTIGATIONS, LLC our clients are not file numbers, we treat them as real people, and we value and appreciate the opportunity to work with them. We take the time to listen to our client's stories, to help them come up with a plan of action and see their private investigation needs through to the end. Our Florida private investigators will be up front and honest with you. If after listening to your story and understanding what you are looking for, we will evaluate your investigative needs and if we cannot help you, we will simply turn the case down or refer you to another Florida private investigations agency that may be able to better assist you. Although we are a "for profit" company, money is not our bottom line. We have worked on many cases with several private investigation hours budgeted. While working on these cases, we found certain goals met well short of the budgeted number of hours, we in turn refunded the balance to our clients. Would the larger companies do that or would they tell the client that it took them exactly the amount of time and hours that were budgeted?

CTK INVESTIGATIONS, LLC also has professionals assigned to smaller divisions within the company specific to certain investigations. What this means to you is that the investigator that you speak to in the beginning to help you out with your investigations, will be the same investigator that keeps you updated during the process and speaks to you about the final result. With the larger companies, you never know who is handling your investigation from day to day and are usually kept in the dark until your invoice is mailed out. At CTK INVESTIGATIONS, LLC you will be updated during the process and will know exactly where we are with your investigation on a daily basis. Many of our clients establish a very solid rapport with our investigators which makes them feel very comfortable and not like just another number.

Being a smaller company, CTK INVESTIGATIONS, LLC has the advantage of hiring professional investigators at a higher hourly/salary than the much larger companies. CTK INVESTIGATIONS, LLC's investigators have several years of military, law enforcement or prior private investigations experience, or extensive on the job training. The larger companies pay their investigators barely higher than minimum wage which allows them to cover a much larger area. This is also why these companies have a very high turnover and settle for less than "cream of the crop" when it comes to their personnel. What does this mean to you? The larger companies hire young kids who think it would be "cool" to be an investigator. They provide very little training, possibly the company manual, and give them a video camera. When it comes to the quality and professionalism involved with your investigation, how do you think they will perform? If your case goes to trial, would you want an inexperienced kid on the stand or a professional investigator with many years of experience?

CTK INVESTIGATIONS, LLC has professional investigators that are constantly being trained to keep up with modern technology, laws and ethics and the continuous changes in the field of Florida private investigations.

When it comes to hiring an investigations company to handle your case, bigger is not always better. Please feel free to contact Cory T. Knight or one of our South Florida private investigators at (954) 652-0733 to discuss your investigative needs. If you prefer, you can contact CTK INVESTIGATIONS, LLC via e-mail by clicking here.

CTK INVESTIGATIONS, LLC also handles some of the following types of cases:
Slip and Fall Injuries
Personal Injury
Nursing Home Abuse/Neglect
Insurance Disputes
Sink Hole
Burn Accidents
Car Crash Accidents
Accident Reconstruction
Train Accidents
Bus Accident
Roommate Check
Nanny Check
Bodyguards / Executive Protection
Security Camera Installation
Due Diligence
Pre-Employment Screening
Investigative Interviewing

Motorcycle Accidents
Dog Bite Injuries
Medical Malpractice
Defective Products
Wrongful Death
Workers' Compensation
Accidents at school
Skip Traces
Municipality Claims
Lost Family Members
Asset Searches
Tennant Searches
Phone Traces
Sexual Offender Searches
Property Deed Search
Computer Forensics
Fraud Investigation
Insurance Claims Investigator – Florida Private Investigator – Insurance Fraud Investigation – Casualty Claims Surveillance – Injury Surveillance – Ethical Investigative Practices