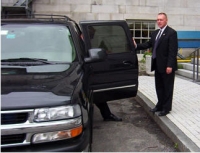 BODY GUARDS

Global Exutive Protection
If you have protection, security, or bodyguard needs, CTK INVESTIGATIONS, LLC is here to help you find the piece of mind and sense of security you are looking for.
There are times you simply cannot keep your family safe without professional assistance. We are experts in providing Professional Protection to loved ones, family members and business professionals in times of crisis.
We are proud of our Protection and Security Agents and you will be too! Our team is comprised of:
Agents trained to U.S. Diplomatic Security Service guidelines & standards.
Agents with recent Private Security Contractor experience in Iraq.
Agents proficient in alternate weapons and self-defense.
Agents trained in Homeland Security and BIO-threat tactics.
Agents with specific Combat Driving training and experience.
Agents with recent Secret Service experience.
Agents with current Top Secret Security Clearances.
Agents with specific Counter Surveillance training and experience.
Agents with specific Surveillance Detection training and experience.
Agents with FAA Certified Anti-Terrorist & Air Safety training and experience.
Agents holding current FAA Flight Attendant Certification.
Male and Female Agents.
Ethnically diverse Agents.
Agents Licensed to carry a concealed firearm in the performance of their duties.
Agents with current U.S. Passports & Travel Visas
Our experienced and Elite Male and Female Bodyguards & Protection Agents work wonderfully with children and families.

Personal Protection:
If you watch a lot of television or see a lot of movies, you are aware of the bodyguard stereotype. A stereotype bodyguard is a muscle bound thug who carries machine guns and can probably barely recite the alphabet. A stereotype bodyguard would rather shove or shoot away, leaving huge numbers of bodies lying on the ground. Hire real professional personal protection personnel instead. You and yours will be much safer.
We at CTK INVESTIGATIONS, LLC provide personal protection at its best. Our highly trained agents will work to keep you out of harm's way without throwing kicks, karate chops, or shooting guns like bodyguards do in the movies. Our job is to keep you away from danger rather than put you in situations where you will be in harm's way.
Yes, our personal protection agents are highly trained fighters and will defend you aggressively. But, the safest approach for all is a cool headed approach where we implement safety precautions in each and every one of your daily activities. With this approach, you will be much safer overall.
The CTK INVESTIGATIONS, LLC approach includes much more than just physical protection. Our experienced agents have diverse backgrounds that might include police, government, or military experience. Although these backgrounds might include physical protection, our professional's knowledge and understanding of technology are what will make the difference to you, in addition to their many years of experience. CTK INVESTIGATIONS, LLC professionals only use the best in technology to protect you, including video surveillance, information systems countermeasures, wireless alarm systems, technical counter-surveillance, and more.
TYPES OF PERSONAL PROTECTION SERVICES
We at CTK INVESTIGATIONS, LLC provide a myriad of personal protection services to fit your needs of you, you and your family, or you and your corporation, here in the United States or around the world.
Among the services that we offer are:
Discrete Personal and Family Protection
CEO, VIP and Executive Protection
Witness Protection
Use of Private Planes
Defensive and Offensive Driving, Motorcades, and Escort Driving
Workplace Violence Protection
Threat Assessment
Yacht and Aircraft Protection and Security
Home Security
WHY CHOOSE CTK INVESTIGATIONS, LLC?
With today's threats of terrorism and increases in crime rates, living and working safely at home and abroad has become much more complicated. This increase in the number of threats goes hand in hand with an increased demand for personal security. In addition to simply getting security, it is important to get security from professionals who know how to balance your needs for protection, your need for discretion, and your need to have a semblance of a "normal" life for you and yours. CTK INVESTIGATIONS, LLC has the manpower, the technology, and the experience to balance and fulfill these needs for you. Our professionals also have the experience and know-how to put their feet down to keep you safe. Rest assured that if our agents tell you that there is a threat, there really IS a threat.
Our professional agents will lend all of their skills and experience so that you can concentrate on your business and you and your family can spend less time worrying about your safety. Our security personnel will handle matters for you confidentially, quickly, and professionally.
CTK INVESTIGATIONS, LLC professional protection services will keep you
CTK INVESTIGATIONS, LLC also handles the following types of cases:
Slip and Fall Injuries
Personal Injury
Nursing Home Abuse/Neglect
Insurance Disputes
Sink Hole
Burn Accidents
Car Crash Accidents
Accident Reconstruction
Train Accidents
Bus Accident
Roommate Check
Nanny Check
Bodyguards / Executive Protection
Security Camera Installation
Due Diligence
Pre-Employment Screening
Investigative Interviewing

Motorcycle Accidents
Dog Bite Injuries
Medical Malpractice
Defective Products
Wrongful Death
Workers' Compensation
Accidents at school
Skip Traces
Municipality Claims
Lost Family Members
Asset Searches
Tennant Searches
Phone Traces
Sexual Offender Searches
Property Deed Search
Computer Forensics
Fraud Investigation
CTK INVESTIGATIONS, LLC will evaluate all of the circumstances surrounding your case.
We have successfully helped client's like you throughout Ft. Lauderdale, Plantation, Davie, Miami, Miami Dade County, Monroe County to assist with your private investigation needs in places like: Coral Gables | University Park | Kendall | Miami Beach | Hialeah | Golden Glades | North Miami | Aventura | Carol City | Country Club | Hallandale Beach | Cooper City | Plantation | Ft. Lauderdale | Sunrise | Miramar | Hollywood | Oakland Park | Pompano Beach | Coconut Creek | Margate | Coral Springs | Boca Raton | Delray Beach | Florida Keys| Fort Lauderdale |FSU | Roommate searches | NSU |UM |FAU |FIU | Florida | Florida Keys |
CTK INVESTIGATIONS, LLC is known for quality and ethical services in the following areas: Florida private investigators, florida private detectives, Miami private investigations, south Florida investigations, Florida insurance investigations, locate missing persons in Florida, Florida background checks, Florida nanny reports, Florida child abuse investigations, Miami surveillance, Miami polygraph services, ft. Lauderdale polygraph, locate missing persons, Miami debugging services, Florida workers compensation surveillance, electronic counter measures, Florida workplace surveillance, Florida investigations, infidelity investigations, infidelity surveillance, Miami security consultants, debugging, background checks, pre-employment screening
CTK INVESTIGATIONS, LLC keywords: Florida private investigators, Miami private investigations, Miami private detectives, Florida fraud investigators, Miami polygraph services, Florida asset search, Florida private detectives, Florida security consultants, Florida missing persons investigations, Miami missing persons, background investigations Miami, background investigations Florida, background investigations national, Florida tenant screening, national tenant screening, Miami tenant screening, electronic countermeasures, electronic countermeasures Miami, infringement investigations Miami, Florida infringement investigations, south Florida infringement investigation, copyright investigations, Florida copyright investigations, counterfeit products investigations Miami, counterfeit products investigations Florida, pre-employment polygraph testing Miami, Florida polygraph services, Miami polygraph, personal injury investigation Miami, personal injury investigation Florida, Miami personal injury investigations, asset investigations, asset investigation Miami, asset investigation Florida, asset investigation national, identity theft investigations, Miami identity theft investigation, Florida identity theft investigations, Florida identity theft investigations, Florida executive protection, executive protection Florida, Miami vip protection, Florida vip protection, international executive protection, Miami body guards, Florida body guards, Miami vip body guards, Miami executive body guards, Miami surveillance, Florida surveillance, Miami legal investigators, Florida legal investigators, insurance defense investigations miami, miami insurance defense investigator, florida insurance defense investigators, florida witness statements, miami witness location, florida witness location, missing witnesses, florida missing witnesses, miami video witness statements, video witness statements miami, miami covert video installations, florida covert video install, install mini cameras miami, antitheft video install, anti-theft video install miami, miami anti-theft investigations, miami service of process, miami process servers, florida process servers, florida mortgage fraud investigators, miami mortgage fraud, miami fraud investigators, florida insurance fraud investigators, miami insurance fraud investigations, florida insurance claims investigations, miami insurance fraud investigator, miami debugging, debugging house miami, miami anti-stalking investigations, miami stalking investigations, anti-surveillance investigation, miami domestic investigators, miami cheating spouse investigations, miami infidelity surveillance, miami internal surveillance, miami corporate investigations, florida corporate investigators, florida corporate background reports, florida worker's compensation, juror background investigation, juror background report, florida juror background reports, florida forensic investigations, florida private investigations, florida fraud investigations, miami fraud investigators, workplace surveillance, florida investigations, infidelity surveillance, florida security consultants, debugging, background checks, pre-employment screening, florida tenant screening, fidelifacts services, miami surveillance, florida surveillance, pre-investment background investigations, due diligence investigations, workers' compensation investigations.